Versace dresses are luxurious pieces of clothing that have been around for decades. Founded in 1978 by Gianni Versace, the brand quickly gained recognition for its bold and colorful designs. Known for its use of high-quality fabrics, intricate detailing, and eye-catching prints, every dress from Versace is a statement piece.
When it comes to Versace dresses, the 90s were an iconic era that saw some of the label's most memorable creations. From supermodel Linda Evangelista strutting down the runway in a safety-pin dress to Princess Diana wearing a form-fitting gown embellished with shimmering sequins, 90s Versace dresses continue to inspire fashionistas worldwide.
For those seeking to emulate this legendary style, there are various ways to incorporate it into your wardrobe. Opt for a brightly-hued silk dress adorned with baroque-inspired motifs or choose a figure-hugging mini-dress featuring Versace's signature Medusa emblem. Pair with chunky platform heels or stilettos for added glamour!
By following these tips and selecting stylish Versace pieces, anyone can achieve the show-stopping looks synonymous with the brand. Get ready to heat up the runway (and your wardrobe) with these sizzling 90s Versace dresses!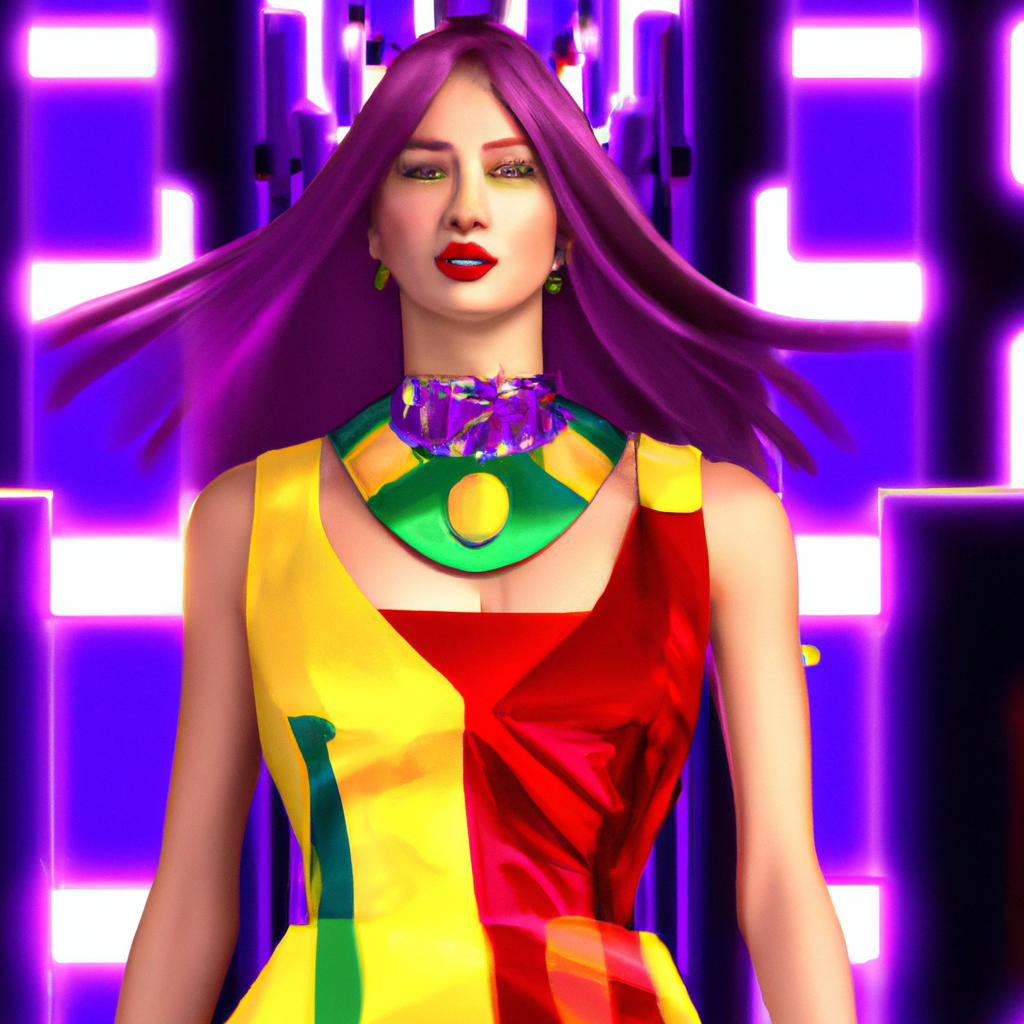 Top 4 Sizzling 90s Versace Dresses
The iconic 90s fashion trends are back, and so are the sizzling Versace dresses. These dresses have made their way from the runway to fashion magazines, becoming a sought-after piece. They embody grace, beauty and power that attracted many in the 90s and remain a favourite even today.
Here are some of the top Versace dresses that yearn to be part of your wardrobe:
Barocco Print Dress
Safety Pin Dress
Plunging V- Neckline Dress
Sleeveless Jewel Collar Dress
These sizzling vintage Versace dresses will add an edge to your style. The Barocco Print dress channelling the opulent baroque era, Safety Pin dress setting boldness as a statement, Plunging V-neckline dress for an elegant yet sexy look and Sleeveless Jewel Collar Dress for sophistication.
Unarguably glamorous, these dresses crafted by Gianni Versace himself catered to women flaunting their beauty in every sense of the word. Gianni Versace was recognised for his signature style – high glamour mixed with edginess, which gained him huge popularity amongst Hollywood celebrities. His 1990's collection unravelled his established identity accompanied by sensual pieces such as animal prints & silk gowns. Daytime wear personified sultry tailoring with daring designs making a statement in themselves.
Add some bling to your Versace dress, but not too much or you'll end up looking like a 90s rapper's video vixen.
Accessories to Complement Versace Dresses
To elevate the Versace Dress look, accessorizing is key. Below are some complementing accessories to complete your 90s-inspired outfit.
Earrings: Choose oversized hoop earrings or embellished studs for a statement-making addition to your look.
Bracelets: Bold and chunky bracelets with metallic detailing will add to the glamorous vibe of the outfit.
Necklaces: Layer a mix of gold and silver necklaces for a chic and individualistic look.
Shoes: Opt for strappy heels or heeled sandals in vibrant colors to complement the vibrant hues of the dress.
Handbags: Go for small yet bold clutches or crossbody bags with metallic accents.
Adding on, these accessories will not only enrich your look but also highlight the statement pieces of your outfit. They will take them up a notch from okay to fabulous.
For further ideas on elevating this iconic long-lost fashion trend, we recommend taking inspiration from fashion icons like Naomi Campbell and Cindy Crawford who were often seen donning these dresses.
To wrap it up, In August of 1994, Elizabeth Hurley wore a black Versace dress held together by oversized gold pins to attend the premiere of Four Weddings And A Funeral. This moment went down in history as one of the most iconic outfits ever worn on a red carpet and is still talked about today.
Get ready to transform into a 90s supermodel with these hair and makeup tips that would make Naomi Campbell proud.
Best Hair and Makeup Styles for the 90s Versace Look
For those looking to achieve the iconic 90s Versace look, there are several key hair and makeup styles to consider. These elements will help capture the era's iconic vibe and contribute to an overall cohesive and fashionable appearance.
Big, voluminous hair was a hallmark of the 90s and complements the bold patterns and colors that Versace is known for.
A sleek ponytail or high bun is also a popular option and works well with both tousled waves or straight hair.
Dark lipstick in shades of red, burgundy or brown adds glamour and sophistication to any outfit.
Smoky eyes with heavy black eyeliner are another must-have element for the 90s look. Consider adding false lashes for added drama.
Nail art was huge in the 90s, so experiment with bold patterns like leopard print or French tips in vivid shades of pink, red or blue.
Skin should be natural-looking but glowing. Consider using highlighter on cheekbones and brow bones for added radiance.
To truly nail the 90s Versace look, attention to detail is key. Don't forget about adding statement jewelry like gold hoops or thick chokers, as well as accessories like clutch bags in complementary colors.
Incorporating metallic accents like silver eyeshadow or glittery nail polish can also elevate your look. Adding neon accents is another way to have fun with patterns and vibrant hues that were emblematic of the era.
Remember: everything about this style is big, bold, bright and unapologetic! By playing up these key elements of hair, makeup and accessories, you're sure to turn heads when you walk into any room wearing your stunning Versace-inspired ensemble.
Put on a 90s Versace dress and you'll be ready to slay any event from a high school reunion to a court hearing.
Where to Wear 90s Versace Dresses
For those seeking to flaunt the iconic 90s Versace dresses, there are diverse formal occasions that fit the bill. These events include gala nights, red carpet shows, awards ceremonies and other luxurious events with high-end fashion themes.
To achieve a head-turning look that exudes sophistication and glamour, wearing 90s Versace dresses is the perfect move. The vibrant colors, bold cuts, and intricate patterns of these dresses have remained timeless over the years.
It's imperative to note that not all 90s Versace designs are suitable for all occasions. However, dressing appropriately while maintaining an air of elegance will leave a lasting impression on anyone in attendance.
If you're considering a change from conventional formal clothing to a more daring and unique fashion choice, renting or purchasing 90s Versace dresses is worth every penny!
Pro Tip: Pair your outfit with some stunning designer jewelry like large earrings or an embellished necklace to make your whole look pop!
Dress like a 90s supermodel in Versace and watch heads turn like it's a runway show.
Conclusion: Rocking the 90s Versace Look
The 90s Versace dresses are the epitome of chic fashion. To rock the runway look, start with bold patterns and luxurious fabrics. The iconic safety pin dress is a must-have, as well as daring cutouts and asymmetrical hemlines. Accessorize with chunky gold jewelry and strappy heels for the ultimate glam look.
For a more understated take on the trend, opt for monochromatic looks in rich colors like navy and black. Tailored blazers, midi dresses, and sleek accessories will showcase the refined elegance of 90s Versace style.
Many celebrities have donned these iconic pieces, including Elizabeth Hurley who wore the safety pin dress to a movie premiere in 1994, causing a media sensation.
It's clear that 90s Versace fashion is here to stay. Don't be afraid to embrace this bold trend and make it your own!
Frequently Asked Questions
1. What makes 90s Versace dresses so iconic?
90s Versace dresses are characterized by their bold prints, metallic accents, and daring cuts. They were worn by supermodels and celebrities alike, making them a symbol of the glamorous and confident attitude of the era.
2. How can I recreate the runway look with a 90s Versace dress?
You can recreate the runway look by choosing a dress with a bold and colorful print, pairing it with statement accessories like chunky gold jewelry and strappy heels, and wearing your hair slicked back or in a high ponytail.
3. What materials were commonly used in 90s Versace dresses?
90s Versace dresses were often made of smooth and shiny fabrics like silk, satin, and metallic lamé. They were also embellished with gold hardware and sequins to add to their luxurious look.
4. Can plus-sized women wear 90s Versace dresses?
Yes, plus-sized women can wear 90s Versace dresses. It's important to choose a dress that flatters your body shape, whether it's a fitted sheath or a flowy maxi. You can also experiment with layering pieces like blazers or cardigans to create a more customized look.
5. Where can I buy vintage 90s Versace dresses?
You can buy vintage 90s Versace dresses from online marketplaces like eBay or Etsy, or from high-end vintage boutiques. It's important to do your research and ensure that the seller has a good reputation and authenticates their items.
6. How can I take care of my 90s Versace dress?
It's important to read the care instructions for your specific dress, but in general, you should avoid machine-washing and instead opt for dry cleaning or hand-washing in cold water. Store your dress hanging up, rather than folded, to prevent creases and maintain its shape.