To choose the perfect 90s mini dress for you, consider your body type, and the different colors and prints that are available. This will allow you to find a mini dress that complements your shape and personal style. In this section, we will explore mini dresses for different body types, and various colors and prints that can suit your specific fashion sense.
Mini Dresses for Different Body Types
Looking for the perfect 90s mini dress that complements your body can be a daunting task. However, understanding your body type and choosing a dress that flatters those features can make all the difference. Here are some tips to help you choose the right mini dress for your body type:
For pear-shaped bodies, dresses with A-line skirts and high necklines are ideal as they draw attention to the upper body.
Hourglass figures should opt for fitted styles that accentuate their curves.
Apple-shaped bodies can look great in empire waist or wrap-style mini dresses that highlight the waistline.
Those with rectangular body shapes can go for mini dresses with ruffles and layers to give an exaggerated illusion of curves.
Petite frames benefit from short hemlines, v-necklines and cinched waists to elongate the legs and create balance.
Furthermore, it is important to consider aspects like comfort and fabric quality when shopping for a mini dress. Always try on the dress before buying it to ensure it fits well, feels comfortable and flatters your shape. Don't forget about choosing appropriate footwear to complement your new outfit.
As you explore fashionable mini dresses, one other important aspect to consider is color contrast. Choosing colors appropriate for your skin tone can play a significant role in your appearance. It's best not to choose similar colors to avoid looking washed out or plain.
In summary, selecting a 90s style mini dress requires consideration of several factors such as fabric quality, silhouette design, color contrast while also taking into account individual's body types and skin tone. Choosing wisely will help enhance features worth exposing while covering areas that need attention, leaving one comfortable yet chic-looking.
Step aside, Crayola. These 90s mini dresses are serving up all the colors of the rainbow.
Colors and Prints in Mini Dresses
The world of mini dresses is full of endless possibilities when it comes to colors and prints. It's one of the core features that determines the vibe, style, and overall look of your dress.
Colors: Bold, bright, and vibrant colors like pink, yellow, red, or blue introduce a playful style whereas black or dark hues add an edgy touch to your look.
Prints: Polka dots, stripes, florals, animal prints are some of the popular options that give a retro appeal to mini dresses.
Mix and Match: To ensure a perfect match and balance in your overall look; choose complementing shades with your skin tone and accessories.
Fabric Coloration: Opt for the dyeing techniques on the fabric such as tie-dye patterns for an interesting visual effect.
When selecting color and print in mini dresses you need to make sure that you don't go overboard with them together. It's important to have a clear understanding of which pattern works well with which color so that they complement each other instead of clashing against one another.
Pro Tip: When confused about what print would be best suitable for you then opt for smaller prints as they are less obtrusive on your body.
Complete your 90s mini dress ensemble with accessories that scream 'I'm a fan of FRIENDS reruns and butterfly clips.'
Must-Have Accessories for the 90s Mini Dress Look
To complete your trendy 90s mini dress look with perfection, you need to have some must-have accessories. In order to add some oomph to your mini dress, you can go for chunky sneakers and high-top shoes and pair them up with your dress. By selecting statement jewelry pieces and sunglasses, you can easily create a complete 90s retro look.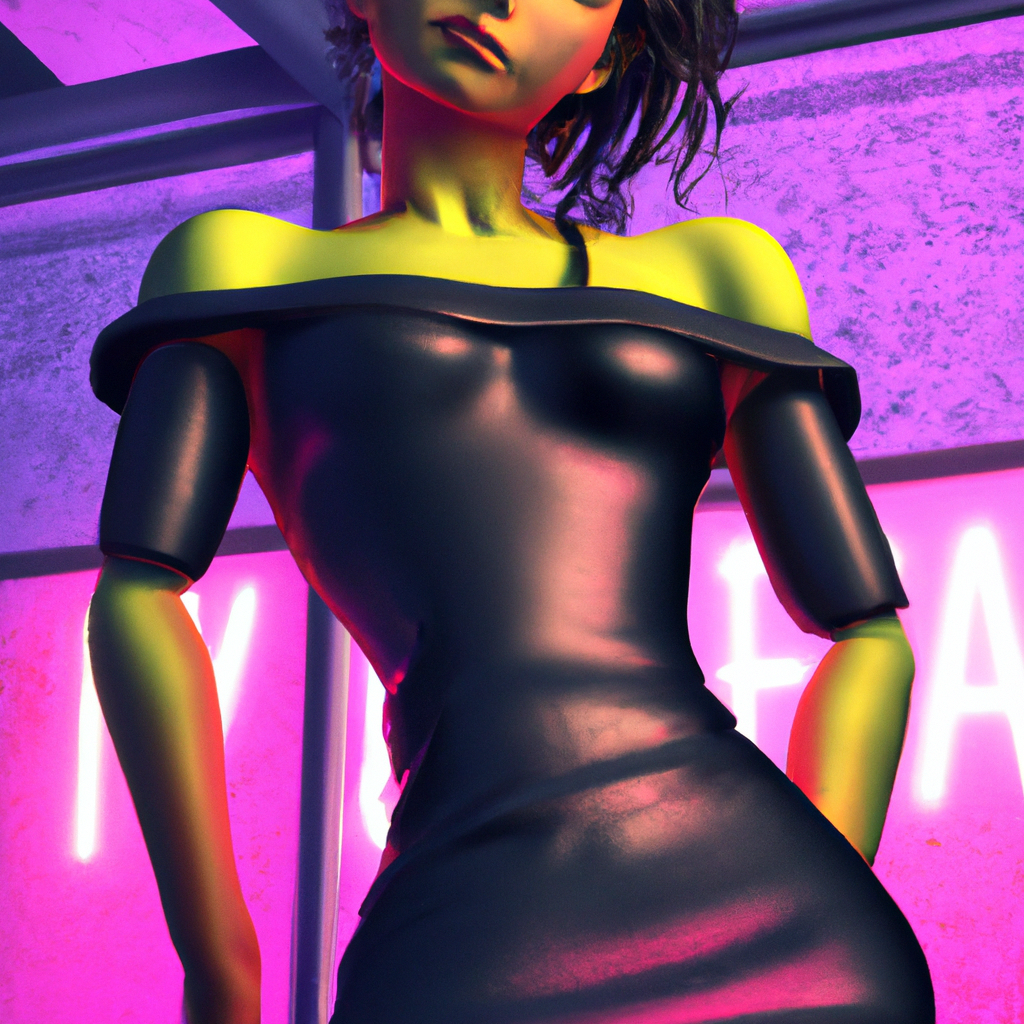 Chunky Sneakers and High-Top Shoes
Choose sneakers with thick soles that add height and dimension to your look.
Opt for high-top shoes with neutral colors like black or white that can easily complement any dress color.
Experiment with bold colors, prints, and patterns to add a fun twist to your outfit.
Create contrast by pairing feminine dresses with edgy sneakers or high-tops.
Accessorize your shoes with ankle socks, leg warmers, or playful shoelaces.
When it comes to the 90s mini dress look, these shoes offer versatility and style. For a unique touch, you can pair chunky sneakers or high-top shoes with fishnet stockings or a denim jacket.
Pro Tip: Avoid adding too many accessories as they can clash with the statement-looking footwear. Less is more!
Accessorize like you're about to face a paparazzi flash mob with statement jewelry and sunglasses that scream "I may not be famous, but I sure look like it".
Statement Jewelry and Sunglasses
The key to pulling off the 90s mini dress look lies in the right accessories. Bold and statement-making pieces of jewellery and sunglasses can elevate your outfit to the next level.
Statement Jewelry – Chunky necklaces, oversized earrings, and sparkling bracelets are all excellent choices for complementing a mini dress. Look for unique or vintage designs that stand out.
Sunglasses – Round frames, cat eye shapes, and tinted lenses are some of the iconic styles of sunglasses that were popular in the 90s. Choose a pair that flatters your face shape and adds an extra touch of glamour to your look.
Match Your Accessories – Coordinate your jewellery and sunglasses with each other and with your outfit. Mix metals, textures, and colours for added visual interest.
A touch of grunge or bohemian flair is perfect for completing the 90s look. Consider adding leather bracelets, chunky boots or gothic chokers to bring an edgy or whimsical vibe.
Express yourself confidently by incorporating these accessories into your wardrobe. Don't miss out on this throwback trend that will surely make you stand out from the crowd! Unleash your inner Spice Girl and pair the mini dress with platform sneakers for a look that says 'zig-a-zig-ah!'.
Styling Tips to Slay the 90s Mini Dress
To slay the trendy 90s mini dress, you need to know how to style it right with jackets, coats, and other outfits. In order to achieve this, we present to you our section on 'Styling Tips to Slay the 90s Mini Dress'. We will guide you through layering with jackets and coats, as well as mixing and matching with different outfits.
Layering with Jackets and Coats
When it comes to maximizing the 90s mini dress, nothing adds more flair than layering. Pair this classic fashion piece with jackets and coats for timeless elegance. The right style of jacket or coat can bring out the best in a mini dress, regardless if you are going for a casual or formal look.
The trick to layering with jackets and coats is to experiment with different lengths and materials. Try pairing a denim jacket with a floral mini dress for an effortless casual ensemble. Go for a stylish biker jacket and booties for that edgy grunge vibe. Alternatively, wear a blazer over your mini dress to create that professional look.
It's important to remember that choosing the right jacket or coat is essential in ensuring your outfit looks its best. A well-tailored blazer can make all the difference when paired with a shift mini dress, while bulky jackets will detract from the simplicity of your ensemble.
When it comes to 90s fashion, it's no secret that layering has played an essential role in many outfits. To pull off this trend without looking frumpy or outdated requires careful attention to detail when selecting garments that complement each other seamlessly.
In retrospect, the use of layers emerged as one of the most versatile trends back in the '90s fashion era. Various prints and textures were combined to create unexpected ensembles which provided room for self-expression and creativity while still maintaining sophistication.
Get ready to be the queen of versatility as you mix and match your 90s mini dress with every outfit in your closet.
Mixing and Matching with Different Outfits
When it comes to the 90s mini dress, nothing screams chic like mixing and matching with various outfits. To slay this fashion trend, try pairing your mini dress with a denim jacket or oversized blazer for a casual vibe or opt for a leather jacket for a more edgy look. Accessorize with chunky sneakers or platform boots to complete the outfit and add some extra height.
Experimenting with different textures can also elevate your outfit game. A silk mini dress can be paired perfectly with a cozy knit cardigan or cable-knit sweater. Or pair your minidress with knee-high leather boots and a faux fur vest for an upscale look.
To truly stand out in your 90s mini dress, don't shy away from bold prints and vibrant colors. A leopard print mini dress can be paired with strappy heels and gold hoop earrings for a night out on the town, while a neon-colored mini dress can be paired with combat boots and statement sunglasses to amp up the street style vibe.
Remember that fashion is all about expressing yourself and having fun with different styles. So don't be afraid to mix and match unexpected pieces together to create an unforgettable outfit that slays in your 90s mini dress!
I remember when I first discovered my love for the 90s mini dress trend. It was during New York Fashion Week, and I saw one of my favorite bloggers rocking a vintage piece in the front row at one of the shows. From then on, I was hooked on incorporating this trend into my wardrobe, experimenting with different styles, fabrics, and accessories to make each outfit unique.
Whether you're attending a music festival or a wedding, the 90s mini dress is the ultimate fashion chameleon – it's like the Madonna of clothes, constantly reinventing itself.
Best Occasions to Wear the 90s Mini Dress
To rock the trendy 90s mini dress, you need to know the best occasions to wear it. Optimize your fashion game with our guidance on suitable occasions. For parties and night outings, and casual and everyday wear, we've got your back. Read on to know when to flaunt your mini dress with your best self.
Parties and Night Outings
When dressing for occasions where you need to be stylish and classy, it's important to consider the different types of events and settings you will be in. When it comes to enjoying your evenings out, one of the best attires to wear is a 90s Mini Dress.
So, whether you're headed for a night out with friends, attending an engagement party or having a dinner date with your special someone, this dress is sure to give you that cool vintage look you desire.
Here are some points highlighting the best places and events for wearing the 90s Mini Dress:
Dance Clubs – The bright and bold colors paired with the short length of the dress make it perfect for dancing all night long while showing off your killer moves.
Cocktail Parties – Pairing this retro-inspired garment with statement jewelry and heels makes it ready for any cocktail party or social gathering.
Gigs & Concerts – Rock concerts have always been known to showcase eccentric fashion statements. A mini dress in the right color can give you that perfect rocker vibe.
Nightclubs/Bar Outings – A bun hairstyle, strappy heels and bell earrings can give this classic dress new life when heading out for some drinks or clubbing with friends.
Birthday Bashes – Whether it's your own birthday or someone else's, this fun-loving piece of clothing will add some excitement to any celebration!
One thing not often mentioned about these wonderful dresses is how versatile they are. They can be kept casual by pairing them with sneakers or boots for hanging out at the park or mall.
A noteworthy fact about 90s Mini Dresses that adds oomph to their popularity is that stars like Kate Moss and Gwen Stefani popularized these dresses back in the day when they were first introduced into mainstream fashion. Regardless of whether it's being worn on a red carpet or a night out with the girls, the 90s Mini Dress is perfect for anyone looking to create an unforgettable fashion statement.
Throw on a 90s mini dress for a casual look that says 'I'm a carefree spirit, but still on-trend'.
Casual and Everyday Wear
The 90s mini dress is versatile and suits casual events. Pair it with sneakers or sandals for a chic look. It is perfect for picnics, brunches, and beach outings. The dress can be styled in various ways, depending on the occasion. Its length makes it comfortable to walk in and easy to carry around.
For an everyday look, wear the 90s mini dress with minimal jewelry and makeup. The dress can be paired with a denim jacket or a cardigan for a cozy feel. Style this look with boots or flats for comfort during long walks.
Wearing this dress on casual occasions gives you effortless style without compromising on comfort. It allows you to move around freely while looking chic. You can try experimenting by wearing statement accessories like earrings or necklaces.
According to Vogue Magazine, the 90s mini dress trend has reemerged since it first debuted decades ago. It continues to be popular among celebrities and fashion enthusiasts alike.
Proof that the 90s mini dress never goes out of style: iconic celebrities have been rocking it for decades.
Iconic Celebrities who Wore the 90s Mini Dress
To discover the style secrets of the 90s, explore the section 'Iconic Celebrities who Wore the 90s Mini Dress.' This section focuses on the fashion icons who popularized the trend by flaunting it in their public appearances. You'll be amazed to learn how Jennifer Aniston and Britney Spears styled the 90s mini dress to perfection.
Jennifer Aniston
One of the most iconic celebrities to rock the 90s mini dress trend was the beloved star from Friends. She made a name for herself in bold and flirty styles, catapulting her into a style icon of her era. Jennifer Aniston's chic and approachable fashion sense resonated with many women across the world.
This fashionista turned heads in a variety of different styles, including spaghetti strap designs, slip dresses and even strapless numbers. Her natural beauty and effortless style set her apart from the rest. It's clear why she's still an influencer today!
On top of her show-stopping looks, Aniston paired her mini-dresses with an array of staple accessories like platform shoes, neutral jewellery, sunglasses and small handbags. These little touches made all the difference to complete the look.
Pro Tip: Jennifer Aniston didn't shy away from bright colours either, so don't be afraid to add some bold shades into your wardrobe!
Britney Spears proved that a mini-dress and a snake can steal the show at the VMA's, but please don't try this at home, kids.
Britney Spears
One of the iconic celebrities who rocked the 90s mini dress trend was a pop princess with numerous hits – the singer behind 'Oops!…I Did It Again'. Her stage presence as well as music videos were unforgettable, but what also made her stand out was her fashion sense. Known for her crop tops, platform shoes and of course, short dresses, she popularized this style amongst young women at that time.
Britney Spears' attire could be characterized by an interesting combination of sporty and girly elements. From wearing hair accessories to denim mini dresses paired with chunky sneakers, she made these daring looks seem effortless. Moreover, her outfits were usually accompanied by bright colors or patterns that eventually became a trademark of that era.
To emphasize this dynamic look incorporating mini dresses in your wardrobe, try pairing them with high-top sneakers or striking combat boots. Adding some eclectic jewelry would only add to the complex mix; don't be afraid to experiment with pieces like bangles or chokers to bring out a more edgy mix and match vibe. A light denim jacket would be another option to add on top of your ensemble or consider going all-in with a satin cover-up.
The key takeaway here is the courage to stand out – don't shy away from bold prints or eye-catching details. With ample confidence and experimental flair-plus a little inspiration from Britney's iconic looks- it's time to go out there and make trends rather than following them.
The 90s mini dress may be retro, but with the right attitude and killer heels, you can still slay it like a modern day icon.
Conclusion: Slaying the 90s Mini Dress with Confidence and Style
For a stylish and confident look, embracing the 90s mini dress is a great choice. This fashion era's iconic and nostalgic mini-dresses can help you step out of your comfort zone and into the spotlight. With their bold prints, playful cuts, and curve-hugging designs, wearing the 90s mini dress exudes attitude with sass.
A key factor to slaying this trend is finding a mini-dress that fits your body type. From slip dresses to bodycon ones, ensure the dress accents your curves while being flattering for your shape. Pairing it up with bold accessories will add glamor to the outfit. Moreover, donning shades or hats from that era will further accentuate the vintage look.
One unique detail worth mentioning is layering which was very trendy in the 90s fashion scene. Layering your fashionable pieces can add an extra dimension and create an eye-catching look which will set you apart from others.
It all started when my friend Laura wore her mother's 90s mini-dress at a party last month. She looked stunning! The dress had polka dots all over it and had one thin strap on one side only. It inspired me to go through my mother's closet where I found a silky black slip dress which she used to wear on official dinners in that era. When I tried it on at home, I felt like I was born in that fashion period too! So why not embrace vintage styles for creating looks worth remembering?
Frequently Asked Questions
1. What occasions are appropriate for wearing a trendy 90s mini dress?
A trendy 90s mini dress is great for events such as parties, concerts, night outs, and casual gatherings. It's not typically appropriate for formal events.
2. What body types are suitable for wearing a 90s mini dress?
90s mini dresses look great on all body types. With the variety of styles, colors, and fabrics available, you can find the perfect dress that flatters your figure and suits your style.
3. What are the different styles of a 90s mini dress?
The different styles of a 90s mini dress include slip dresses, spaghetti strap dresses, bodycon dresses, and babydoll dresses among others.
4. How can I accessorize a 90s mini dress?
You can accessorize your 90s mini dress with a denim jacket, statement earrings, pumps, sneakers, or ankle boots. The key is to keep it simple and let the dress stand out.
5. Can I wear a 90s mini dress in the winter?
Yes, you can wear a 90s mini dress in the winter by pairing it with tights, boots, and a warm jacket or coat. This will keep you cozy and stylish.
6. How can I care for my 90s mini dress?
You should carefully read the care label before washing your 90s mini dress. It's best to hand wash it with mild detergent and then hang it to dry. Avoid bleach and ironing to preserve the color and fabric quality.